Penguin Slide & Playset Refurbished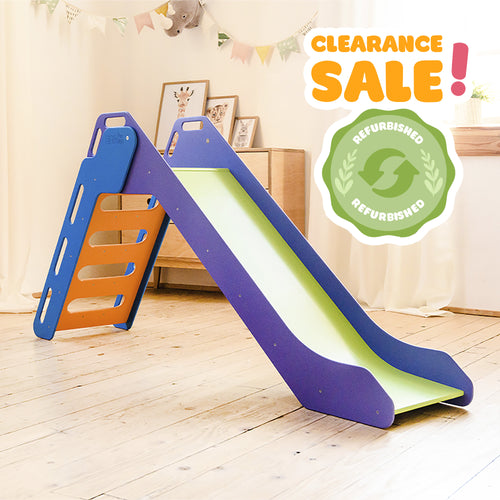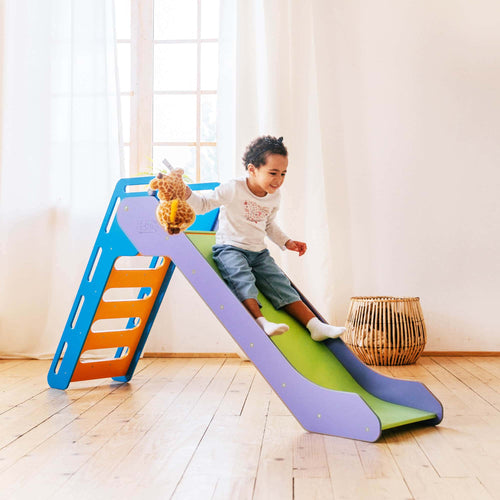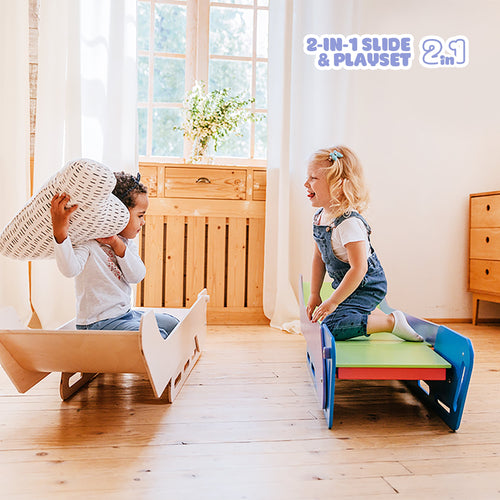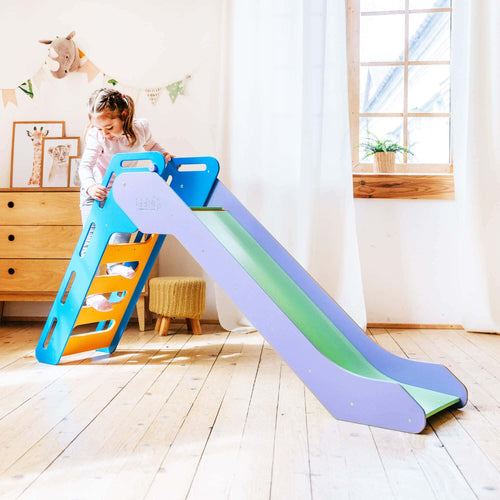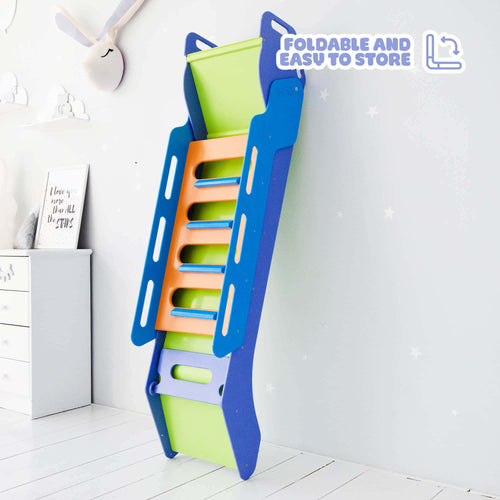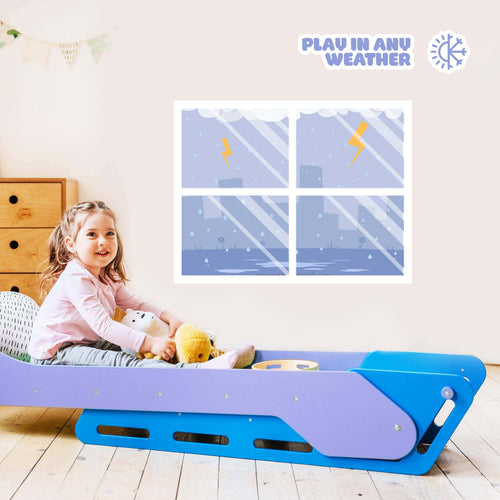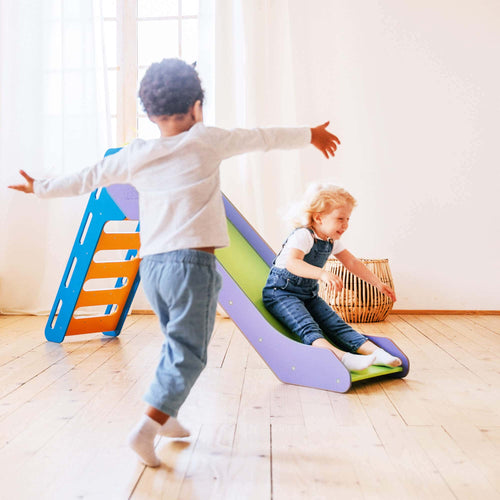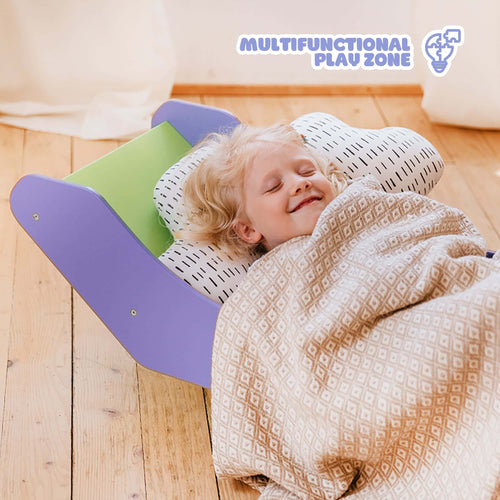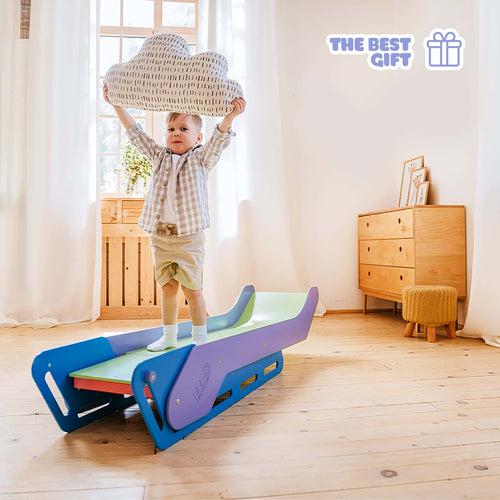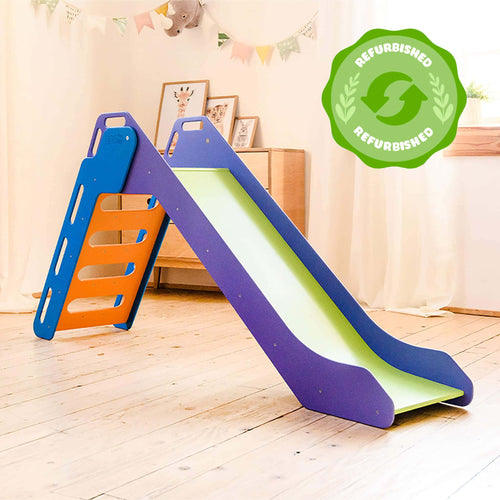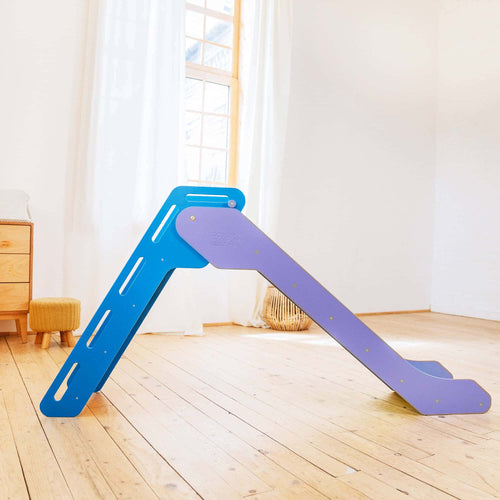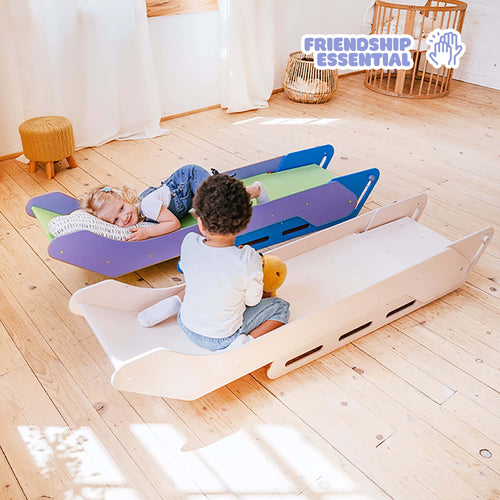 Explore the Product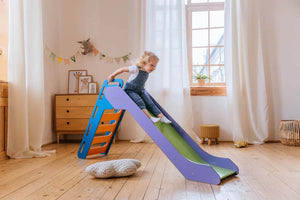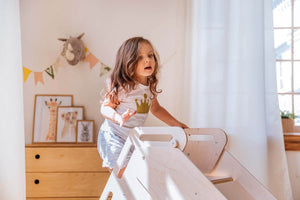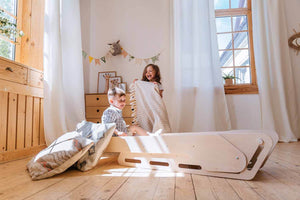 Promotes Balance & Coordination
Active Play such as climbing the ladder and sliding down the Penguin Slide teaches and improves children's balancing skills and coordination.
Strengthens Muscles
Functional movements like gripping, balancing, jumping, and other physical workouts tend to improve coordination, dexterity, and muscle memory.
Develops Imagination & Creativity
With the Penguin Slide, your children will be able to use their imaginations to build and discover different worlds in which they will be able to master and overcome challenges in surprising ways.
Does this need to be assembled?
No, the Penguin Slide comes pre-assembled and ready to be used out of the box!
How long does shipping take?
Orders are processed in 1 business day. We ship from Miami, FL and delivery takes 2-5 business days depending on your location.
When open, the slide is 72" long, 35" tall, and 15" wide.
2-in-1 Slide & Playset
Physical exercise plays a vital role in your child's body development.
With so much technology consuming much of their day, children do not have as many opportunities to develop the balancing, physical touch and motor skill areas of their brain.
Time on the EZPlay Toddler Slide with climbing and sliding allows these important systems to develop.
Recommended age: 12months+
Slide easily transforms into a multifunctional playset
All natural wood
Foldable construction
Non-toxic organic paints
Durable & safe
No assembly required
Weight limit - 90 lbs
Slide position - 72x35x15.5(in)
Folded position - 62x15.5x15.5(in)
Give your child the gift of active play and self-improvement!
The Penguin Slide also brings plenty of other great benefits for toddlers:
helps develop important motor skills;
inspires confidence through exploration;
supports an active lifestyle and gets kids moving;
stimulates your child's imagination;
provides perfect motivation for regular physical activity.
At EZPlay, We Take Care of You and the Planet.
At EZPlay our commitment to you and the planet is to use the highest quality materials and avoid using plastic. We use sturdy ash wood from Europe and quality fittings to produce long-lasting play structures and treat them with water-based paint and solvents to a high level of craftsmanship. Our handcrafted construction methods and an unwavering attention to detail make sure that every EZPlay indoor playground is built to last.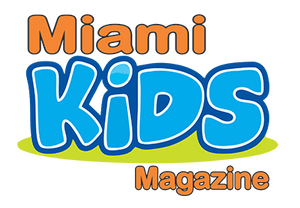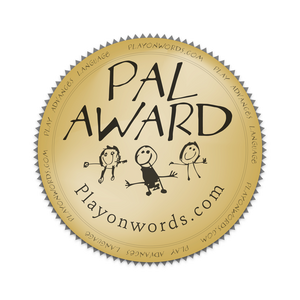 Turnaround
We process and ship orders Monday through Friday 10AM – 5PM (excluding U.S. Holidays). In most circumstances, orders placed within those times will ship same day, but our official processing time is up to 2 days in case of increased order volume or inclement weather/delays in carrier pickups. The amount of time the order will take to get to you will depend on the shipping method you've selected.
Carriers
All orders are shipped via UPS. We offer UPS Ground, UPS 2nd Day Air and UPS Next Day Air services.
Order Tracking
Once your order is shipped you should receive a confirmation email with the tracking number. If after 2 business days of placing the order you still have not received a tracking number, please contact our support team at support@ezplaytoys.com
Shipping Rates
The rate charged for the shipping of your order is based on the weight of your products, and your location. Before the final checkout page the cost of shipping will be shown and you have the option not to complete the order if you for any reason change your mind. Sales tax may be collected for non-labor items in Illinois.
Returns must include ONLY the defective pieces. Do NOT include any fully functional items or pieces into your Warranty & Returns request. Please keep the original packaging and any non-defective items as we will only warranty and replace the defective pieces.
If the product has physical damage, damage from outside weather and/or evidence of tampering with the product, it will NOT be eligible for warranty exchanges or any refunds or returns.
If you are not familiar with how to install or use the products you received, please take some time to go over the included instructions or feel free to contact us with any questions as we are always glad to help.
Returns Shipping – Please contact our support staff at support@ezplaytoys.com to start the Warranty & Exchange process. Our team will work with you through the process. Please note that returns shipping is NOT pre-paid, but will be refunded upon receipt of defective items. Customers are responsible for shipping the RMA items to EZPlay, unless you received a DOA or a wrong item.
Indoor Convenience
Penguin Slide gives toddlers easy access to a fun playground inside the comfort of your own home. No assembly required - The playset comes preassembled and can be folded up for storage in a few seconds.
Childhood Essential
Climbing and sliding at a young age helps hone spatial and directional awareness, and also boosts physical skills such as balance, hand and foot coordination, and agility.
Top-Quality Details
We use premium ash wood and quality fittings to guarantee that our indoor slide is 100% safe for toddlers. Our attention to details ensures that you'll get a long-lasting play structure to use for many years.