Wobble Balance Board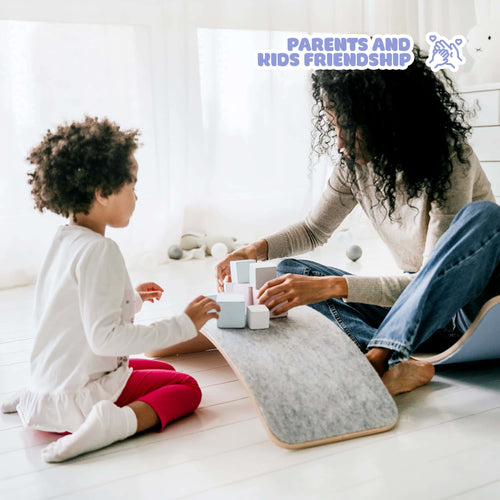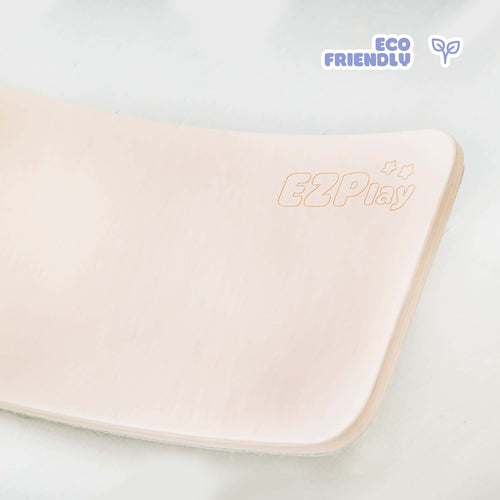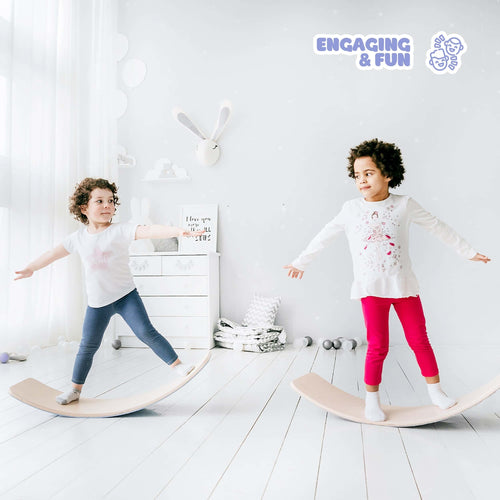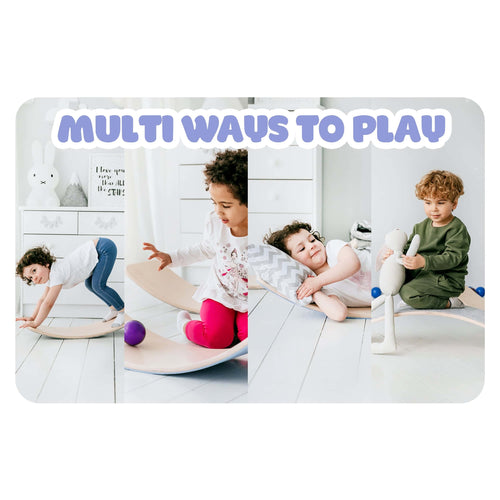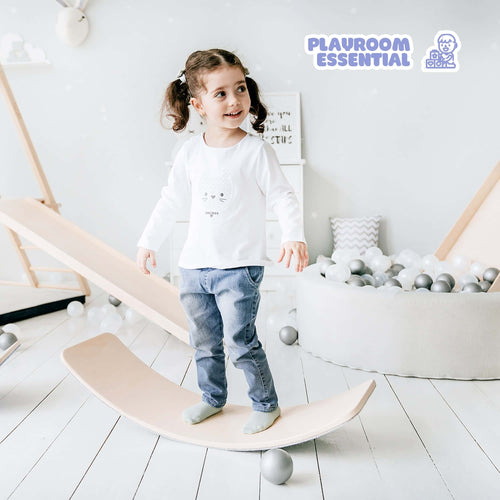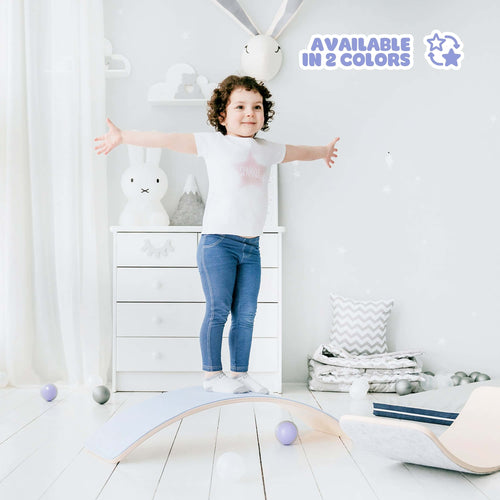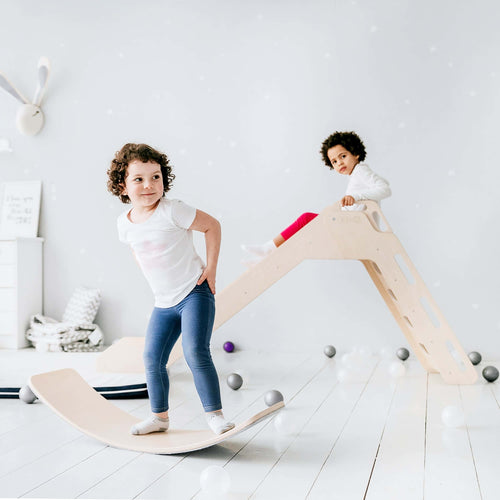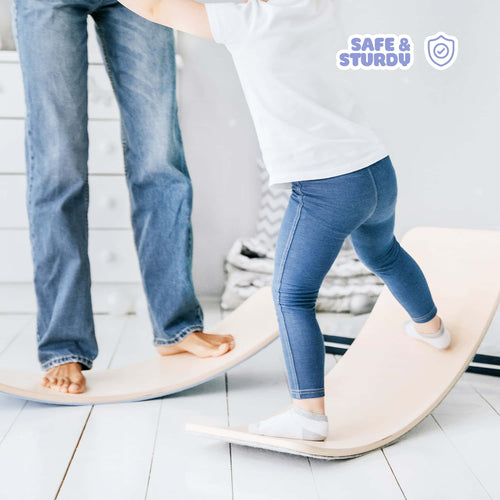 Explore the Product
Recommended age: 18months+
Fosters creativity & imagination
Stimulates vestibule system
Strengthens muscles
Extremely durable
Eco-friendly natural wood
Floor scratch protection
Holds up to 240 lbs
34 x 10 x 0,6 inch
At EZPlayToys, We Take Care of You and the Planet.
At EZPlay our commitment to you and the planet is to use the highest quality materials and avoid using plastic. We use sturdy ash wood from Europe and quality fittings to produce long-lasting play structures and treat them with water-based paint and solvents to a high level of craftsmanship. Our handcrafted construction methods and an unwavering attention to detail make sure that every EZPlay indoor playground is built to last.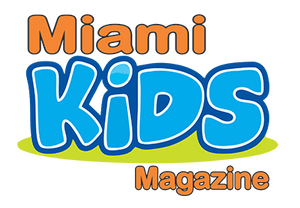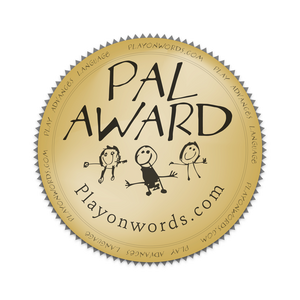 Turnaround
We process and ship orders Monday through Friday 10AM – 5PM (excluding U.S. Holidays). In most circumstances, orders placed within those times will ship same day, but our official processing time is up to 2 days in case of increased order volume or inclement weather/delays in carrier pickups. The amount of time the order will take to get to you will depend on the shipping method you've selected.
Carriers
All orders are shipped via UPS. We offer UPS Ground, UPS 2nd Day Air and UPS Next Day Air services.
Order Tracking
Once your order is shipped you should receive a confirmation email with the tracking number. If after 2 business days of placing the order you still have not received a tracking number, please contact our support team at support@ezplaytoys.com
Shipping Rates
The rate charged for the shipping of your order is based on the weight of your products, and your location. Before the final checkout page the cost of shipping will be shown and you have the option not to complete the order if you for any reason change your mind. Sales tax may be collected for non-labor items in Illinois.
Returns must include ONLY the defective pieces. Do NOT include any fully functional items or pieces into your Warranty & Returns request. Please keep the original packaging and any non-defective items as we will only warranty and replace the defective pieces.
If the product has physical damage, damage from outside weather and/or evidence of tampering with the product, it will NOT be eligible for warranty exchanges or any refunds or returns.
If you are not familiar with how to install or use the products you received, please take some time to go over the included instructions or feel free to contact us with any questions as we are always glad to help.
Returns Shipping – Please contact our support staff at support@ezplaytoys.com to start the Warranty & Exchange process. Our team will work with you through the process. Please note that returns shipping is NOT pre-paid, but will be refunded upon receipt of defective items. Customers are responsible for shipping the RMA items to EZPlay, unless you received a DOA or a wrong item.
Boosts Imagination
The EZPlay Balance Board is whatever kids imagine it to be: a surfboard, a river bridge, a chair, a boat, a ramp, a hill, or even a rainbow.
Develops Muscles
Regular play on the balance board helps support the muscles responsible for correct posture and is great for developing the sense of balance.
Great for Kids & Adults
The board is a great fit for adults who want to practice yoga, to train balance or just have some fun playing together with their little kids.